Brand new this year a Hi-Res collection of vintage Halloween cards and illustrations. Click each image below for access to hi-res, instantly downloadable Hi-Res images of these images and many more.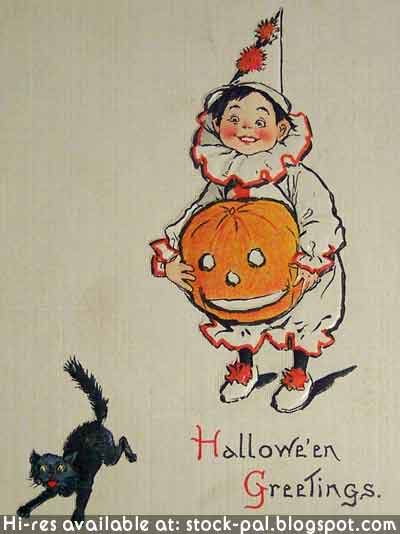 Above is two black cats on the fence with a Jack O' Lantern.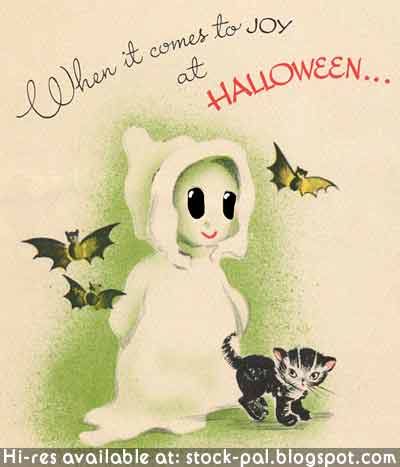 Above is a little vintage illustration of a Halloween ghost with bats and a black kitten.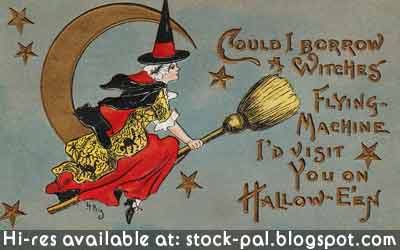 A vintage witch is flying atop her broom through the starry night.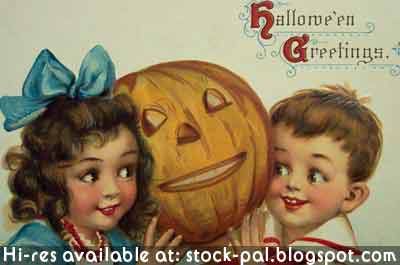 These children are smiling with in the vintage illustration with their freshly carved Jack O' Lantern.
Here is a vintage stock illustration of a black Halloween cat in a carved pumpkin.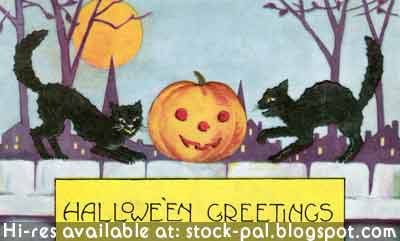 Vintage Halloween Postcard illustrations and paper craft ideas.