Brand new this year is a Hi-Res collection of vintage Christmas cards and illustrations. Click each image below for access to hi-res, instantly downloadable Hi-Res images of these images and many more.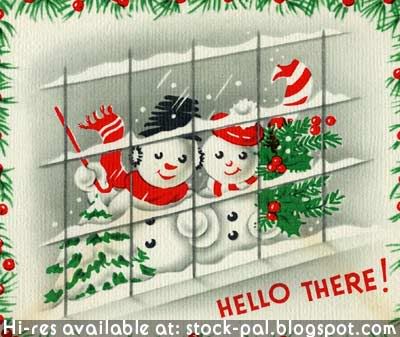 A vintage snowman couple looking out the window at the fresh falling snow.
Above is a splendid Vintage St. Nick / Santa Claus on black.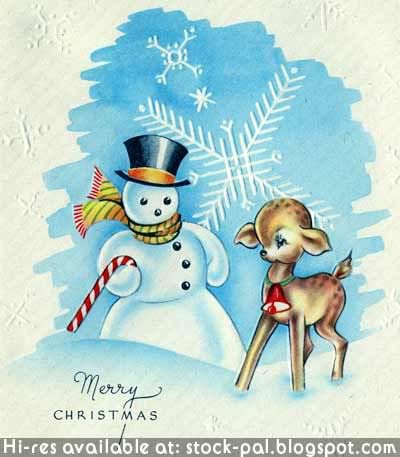 This vintage snowman is playing in the snow with a cute reindeer.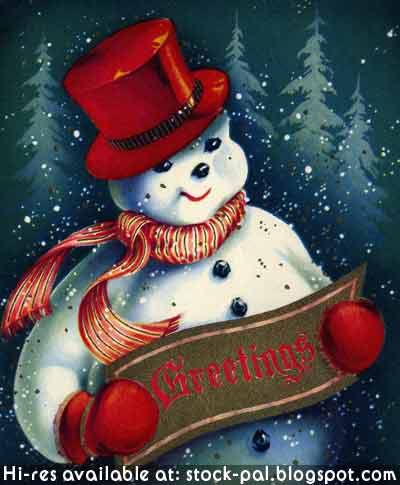 Vintage Frosty the Snowman in the snow wishing you happy Christmas Greetings!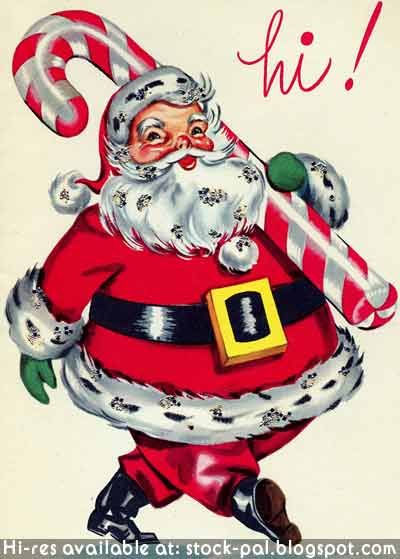 Above this vintage St. Nicholas is toting a huge candy cane.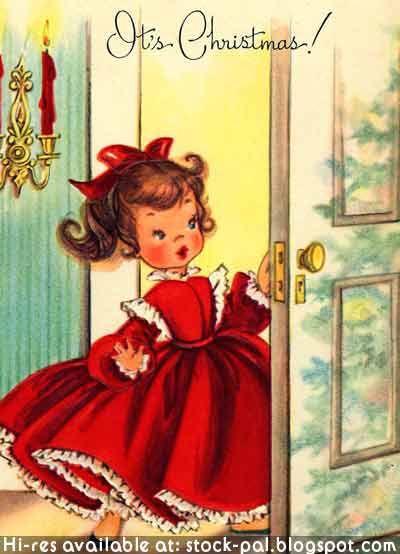 This vintage belle is dressed in her new holiday dress at the Christmas party.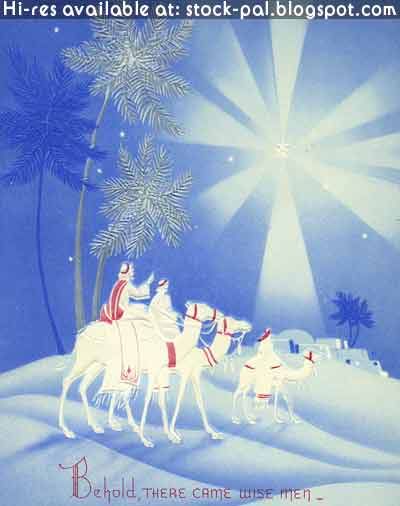 A vintage illustration of the three wise men arriving in Bethlehem by way of the new star.
A vintage, classic snowy village scene, a young girl delivering Holiday treats.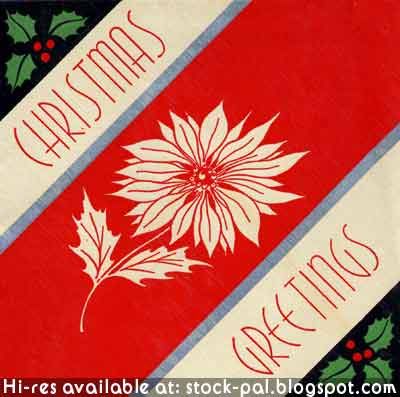 Vintage Greetings and poinsettia illustration.
Above is a Victorian era Santa Claus illustration who is toting a bag of toys.