Click the images below to open a Larger size version of each image
Then you can right click and save the high-res versions for your Halloween Crafts and Cards—there are some good ones here: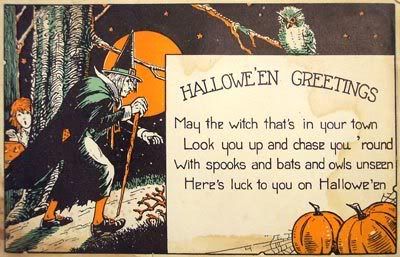 Just in time for Halloween are some more vintage Images of the classics: (above) Mean old witch trudging through the forest past hiding kids with owl. (below) Nasty old witch with broom and black cat. I love the bats one on the bottom.